■ Conditions for using Kura-Kura Bus
All Kura-Kura buses are non-smoking. Please kindly note the following restrictions: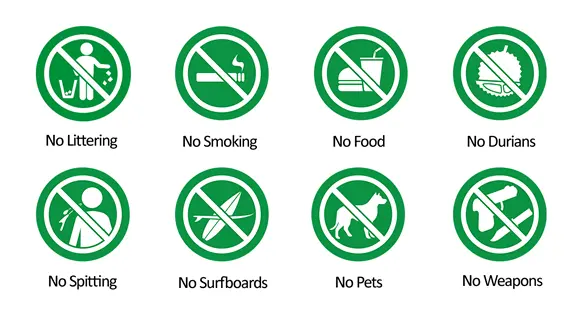 ■ Child Policy
Kura-Kura One Way Ticket, Round Trip Ticket Each child 2 years and under, using the same seat as an adult, can travel free of charge. Children using their own seat will be charged normal price.
■ Baggage Allowance
One item of hand luggage is allowed per person. Please check the size prior to traveling, as baggage that exceeds the maximum size (H*L*W) 81cm X 56cm X 36cm will not be permitted on the bus. Surfboards and larger items can not be stored.
Please take extra care and look after your own belongings. Property damages or lost during your trip with Kura-Kura bus will be born on your personal expenses. PT JTB INDONESIA will not responsible or entertain such situation.
■ Insurance
All passengers are insured during their travels on Kura-Kura Bus in accordance with conditions of MSIG travel accident insurance. Limit of Liability per person is as follows:
| | |
| --- | --- |
| Death/Disablement | USD 100,000.00 |
| Medical Expenses | USD 10,000.00 |
■ Traffic conditions in Bali
Traffic congestion due to bad weather or road closures for religious ceremonies is commonplace in Bali. We aim to run our bus service as efficiently as possible, however delays can sometimes be experienced due to circumstances beyond our control.
Please kindly note that Kura-Kura is not liable for any losses caused by delays in service. It is recommended to try and make allowance for possible delays when planning your trip.